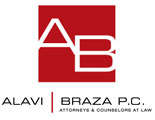 The firm focuses on the representation of buyers, sellers, developers and lenders dealing with and working on residential real estate matters. All closings, purchases and refinance transactions are always conducted by experienced attorneys and attention to detail is our utmost priority. It is this obsessive attention to details and service that leads to long term client relationships. Our clients range from developers of Condominium projects in the Greater Boston area to first time homebuyer's purchasing their first home. Regardless of the scope of representation or the magnitude of the transaction, our staff and attorneys work with our clients to assist them throughout the transaction and ensure a smooth closing.
Our Lender clients find that an attorney is always available to discuss their individual needs and our commitment to implementing and using the finest and most sophisticated technology allows us to interact with lenders, borrowers and clients in a fast and effective way. We appreciate that lender – borrower relationships are important not only for customer satisfaction but for business growth. We know that our service is a reflection of the lender and we constantly strive to exceed the expectations of all parties.
Alavi + Braza, P.C. is an authorized issuing agent of title insurance for First American Title Insurance Company. We maintain strong and committed relationships with underwriting counsel and work with the title insurer to prevent problems and establish creative solutions for our clients in this rapid paced real estate marketplace.
Ali Alavi, Esq.
(877) 552-2529 | Direct
[email protected]| email
Gina Braza, Esq.
(877) 552-2529 | Direct
[email protected] | email
www.alavibraza.com | online